Get a free professional website for your business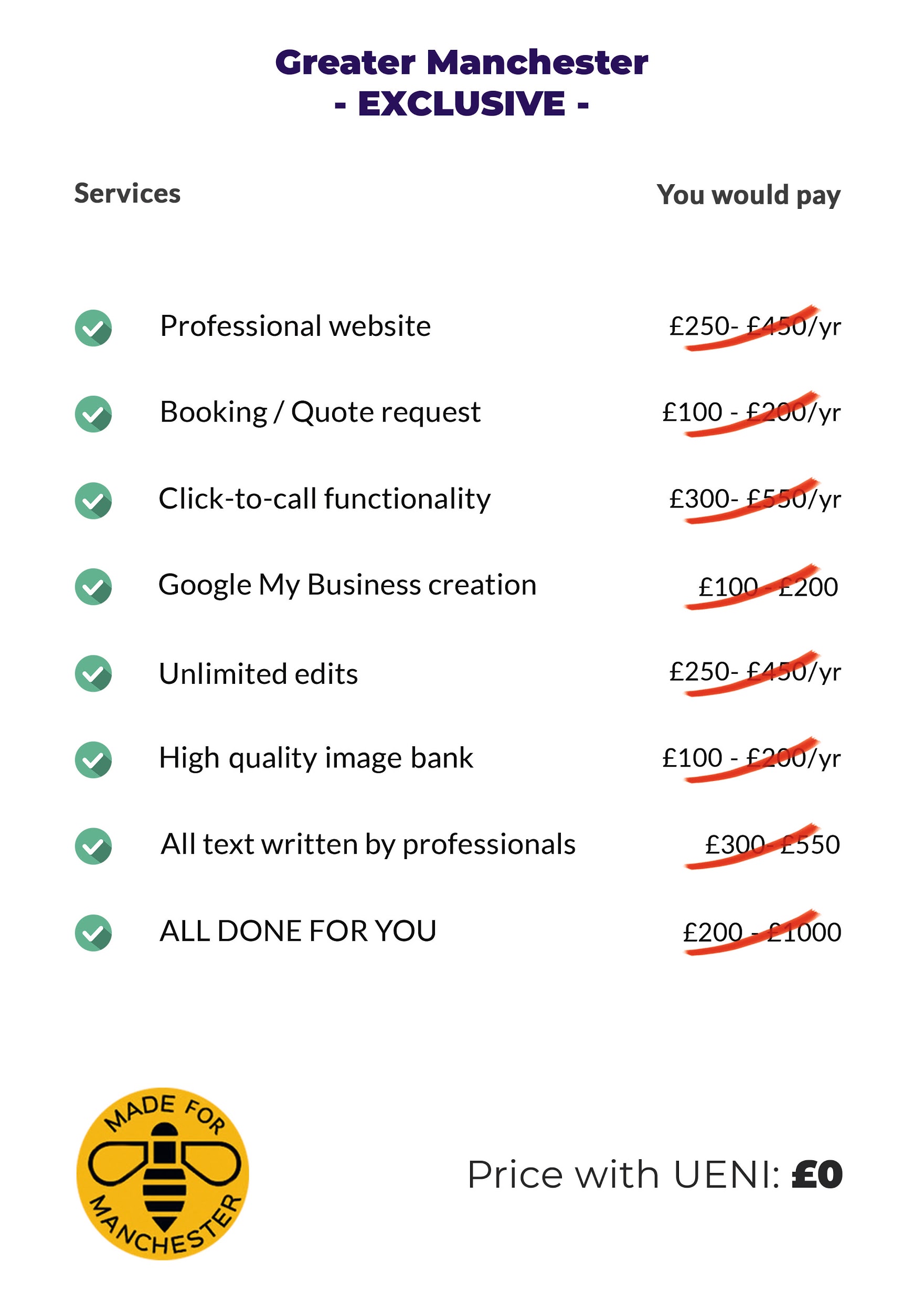 To celebrate and support the city of Manchester's ambition to become the most digitally connected city by 2020.
The Greater Manchester Chamber of Commerce has partnered with UENI, a UK-based company that supports local and independent businesses to develop a strong online presence.
This partnership brings a bold offer: UENI will build, manage, and maintain for all small businesses in Greater Manchester, a professional website, completely free.
UENI's offering is the result of extensive research to better understand the features service-based businesses need on their websites. Features include online booking functionality, ongoing search engine optimisations, unlimited storage, high quality image bank, and all written content produced by professional copywriters. Everyone knows their business needs to be online, but now UENI is providing professional agency service to independent service-based businesses.
What's more, as an official Google Partner, UENI can verify your company name on Google Search and Google Maps in just a few days: this means you get a detailed business listing on Google with the red pin on the map - completely free of charge.
Terms & Conditions apply. To claim your exclusive free website today http://manchester.ueni.co.uk