Business Support Covid-19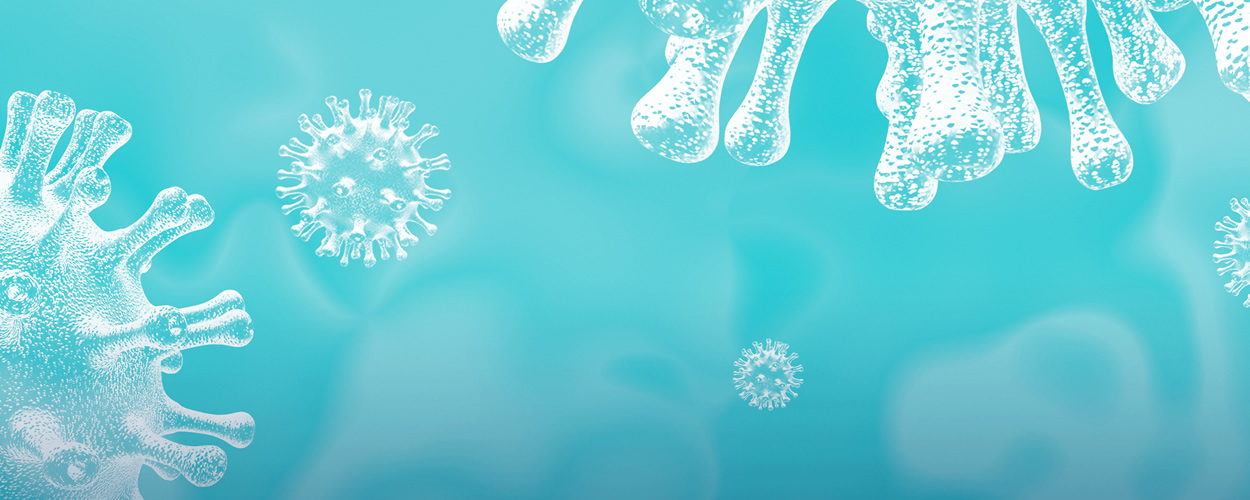 The latest information and sources of advice for Bolton businesses during Covid-19 has been outlined below.
1. Latest advice for Bolton businesses
To control the spread of the virus, the new restrictions were announced by the government on the hospitality sector, as follows:
all hospitality venues eg pubs, clubs, cafes and restaurants must close or operate on a takeaway only basis
all venues and takeaways must close by 10pm and remain closed until 5am.
All venues in the hospitality sector – pubs, restaurants, cafes, any premises serving food and drink must restrict to take away only with immediate effect.
Businesses offering a takeaway service can remain open but must close between 10pm and 5am. Those venues offering takeaway or delivery services must not sell alcohol if their licence does not already permit them to do so
Hotels are allowed to stay open but cannot serve food or drink, unless they can offer a takeaway service. However, bars, restaurants and catering areas inside these settings must only provide takeaway services or room service, including to their own guests.
Essential and non-essential retail will remain open.
The restrictions do not affect workplace canteens. They must operate within Covid-Secure guideline.
Cinemas can remain open but must close at 10pm every day.
The following businesses must also remain closed (and have remained closed under the GM Local Restrictions):
casinos
skating rinks
bowling alleys
indoor play areas, including soft play areas
exhibition centres and conference halls
indoor performances
remaining close contact services, which are any treatments on the face such as eyebrow threading or make-up application
The following businesses will be allowed to remain open after 10pm. Other businesses offering goods for sale or hire would be expected to close.
This list may be updated when the regulations are published.
Food retailers,including food markets, supermarkets, convenience stores and corner shops.
Off licenses and licensed shops selling alcohol (including breweries).
Pharmacies (including non-dispensing pharmacies) and chemists.
Newsagents.
Homeware, building supplies and hardware stores.
Petrol stations.
Car repair and MOT services.
Bicycle shops.
Taxi or vehicle hire businesses.
Banks, building societies, credit unions, short term loan providers and cash points.
Post offices.
Funeral directors.
Laundrettes and dry cleaners.
Dental services, opticians, audiology services, chiropody, chiropractors, osteopaths and other medical or health services, including services relating to mental health.
Veterinary surgeons and pet shops.
Agricultural supplies shop.
Storage and distribution facilities, including delivery drop off or collection points, where the facilities are in the premises of a business included in this Part.
Car parks.
Public toilets.
Workers in homes
You can still work in someone's home for specific purposes, such as cleaners, formal childcare providers and repair workers.
They will follow the coronavirus guidance for their businesses. See guidance on working safely in other people's homes.
For more information and frequency asked questions.

Small business grant funding and Grant funding for retail, hospitality and leisure business has now closed.

The Government have issued a press release about additional grant funding for businesses affected by Local Lockdowns. No further details have yet been received for Bolton and details will be added here when they become available. Please email businessbolton@bolton.gov.uk or sign up to our newsletter to be added to our mailing list to recieve the latest updates and information.

If you you would like direct support or information please contact the Business Bolton Team.
A 12-month 100% business rates relief for all retail, hospitality and leisure businesses in England. Bolton Council has applied the business rates relief for eligible businesses for the 2020/21 financial year. If you believe you are entitled to this relief and have not been granted it please email

business.rates@bolton.gov.uk

100% business rates relief in 2020/21 for providers on Ofsted's Early Years Register where the premises are used wholly or mainly for the provision of the Early Years Foundation Stage i.e. nurseries. Bolton Council has applied the business rates relief for eligible businesses for the 2020/21 financial year. If you believe you are entitled to this relief and have not been granted it please email

business.rates@bolton.gov.uk

.

For businesses liable for business rates that can't access the grants announced Bolton Council will allow, upon request, a delay in the first instalment due date to 1 July 2020, spreading the remaining instalments over the rest of the year. Businesses can contact us again in June 2020 if the 1 July payment will be an issue. To request this, please contact business.rates@bolton.gov.uk.
---
The Government has announced a new coronavirus business support finder tool, which will help businesses and self-employed people to quickly and easily determine what
financial support is available to them. https://www.gov.uk/business-coronavirus-support-finder
The government has also announced a wide range of other support for businesses affected by Covid-19. Please click on the links below for more information and details on how to apply.

A Statutory Sick Pay relief package for SMEs.

The Coronavirus Business Interruption Loan Scheme offering loans of up to £5 million for SMEs and medium sized businesses through the British Business Bank.

The Government has launched the Future Fund. UK-based companies can now apply for a convertible loan of between £125,000 and £5 million, to support continued growth and innovation in sectors as diverse as technology, life sciences and the creative industries.

The Coronavirus Bounce Back Loan - to help small and medium-sized businesses affected by coronavirus.

A new lending facility from the Bank of England to help support liquidity among larger firms, helping them bridge coronavirus disruption to their cash flows through loans

Businesses and self-employed people in financial distress may be eligible to receive support with their tax affairs through the HMRC Time To Pay Scheme in deferring VAT and Income Tax payments.

Essential commercial tenants are protected from eviction by landlords if they miss a payment in the next 3 months.

Support for self-employed through the Self-employment Income Support Scheme.

In addition to the Future Fund, Ministers have allocated £40 million through the Fast Start Competition to drive forward new technological advances, and to support innovative start-ups, including a virtual-reality surgical training simulator and an online farmers' market platform.

The Department for Work and Pensions (DWP) has launched a new campaign around Universal Credit and COVID-19. A new website has been launched to provide clear, factual information on employment and benefits support with advice on housing, furlough, sick pay and self-employment, alongside advice and FAQs for employers, those already claiming and those making a new claim.
---
From 1 September, the government will pay 70% of wages up to a maximum cap of £2,187.50 for the hours the employee is on furlough. Employers will top up employees' wages to ensure they receive 80% (up to £2,500). The caps are proportional to the hours not worked. You can read more information about the changes.
Unless you're making a new claim for an employee who is a military reservist or is returning from statutory parental leave, you can only continue to claim through the scheme if:
you have previously furloughed the employee for 3 consecutive weeks between March 1 and 30 June
you submitted your claim before 31 July
Information about the Job Retention Bonus was published on 31 July.
Guidance for Employees The guidance will support workers to understand whether they are eligible for the scheme, and how much the employer can claim if they are unable to operate or if there is no work due to coronavirus (COVID 19).
---
Businesses and employers can help reduce the spread of coronavirus (COVID-19) by reminding everyone of the public health advice.
Bolton Council in consultation with the government and Public Health England, has taken pro-active action and confirmed additional COVID-19 measures for Bolton, to stop the spread of the virus in the community, and prevent the need for a local lockdown.
These extra precautions are just for Bolton and will help reduce the infection rate which has recently risen to 99 cases per 100,000 people per week, the highest in England. The largest group affected are those between 18 and 49 years old, who account for more than 90% of the cases.
Employers who have people in their offices or onsite should ensure that employees are able where possible to maintain a 2 metre distance from others.

Employees and customers should be reminded to wash their hands for 20 seconds more frequently than normal. Wash hands with soap and water (or using hand sanitiser gel if soap and water is not available).

Frequently clean and disinfect objects and surfaces that are touched regularly, using your standard cleaning products.

Get tested if you have symptoms

Wear a facemask

Latest information on coronavirus: https://www.gov.uk/coronavirus

NHS information on coronavirus: https://www.nhs.uk/conditions/coronavirus-covid-19/
The government have published a guide to help people understand how to travel safely, It gives advice for walking, cycling, using private vehicles (for example cars and vans) and travelling on public transport.
New Test and Trace App
The Government are launching a new Test and Trace App #NHSCOVID19app on 24th Septmber 2020, find out more about it and get your business ready by downloading NHS QR Posters. Making it easier for your customers to safely check-in and be alerted in the event of a coronavirus outbreak. Find out more: https://covid19.nhs.uk. Dowload a QR code at https://www.gov.uk/create-coronavirus-qr-poster .
---
Working safely during the pandemic
The government has updated its guidance about working safely during coronavirus (COVID-19).
What's new:
Bolton Council understand that businesses may look to adapt their normal operating model to allow compliance with the current measures the government have put in place. If you are looking to operate a take away/drive through service that may have an impact on the highway please contact our highways team email highways@bolton.gov.uk for guidance.
---
The following links may also be helpful reference tools for your business:
Latest government guidance for businesses on COVID-19, including advice for individual sectors
Consortium of local Business Recovery Specialists - Bolton based Business Recovery and Insolvency Practice, Ideal Corporate Solutions, have formed a consortium of local Recovery Specialists to provide regulated advice to businesses experiencing financial difficulties due to the Covid19 Pandemic. Initial consultation will be free and offered to all business types.
For advice for employers and employees: Visit www.acas.org.uk/coronavirus
HMRC webinars for businesses - programme of webinars on measures to support to employers, employees and the self-employed through this period of disruption. Visit bit.ly/HMRCWebinar.
Arts Council England (ACE) have launched their Emergency Funding Package for individuals and organisations working in the creative sector. This fund is to support creative practitioners and organisations to get back on their feet, or to continue making work in the future that will mean they can contribute to delivering ACE new strategy, Let's Create. More resources/information can be found re covid-19 on the website.
Free access to GM Business in the Community
During these unprecedented times throughout Cov-19 the GM Chamber of Commerce are here to support our businesses. They are currently offering free access to their Business in the Community network including regular Cov-19 business updates, digital events, online training and more. To find out more about this service click here; https://bit.ly/2XX4RaQ
The information that the Council is providing is to the best of our knowledge correct. Please ensure you visit www.gov.uk for further information.
---
Please monitor this page for updates and be assured that the Council is committed to implementing these measures as a matter of urgency.
Please keep Business Bolton abreast on how Covid-19 is impacting on your business, the earlier we are engaged on any issues, the more likely we will be able to help.
The Council's response to Covid 19 may mean that there is limited availability of staff to respond to phone enquiries. To contact us, please email businessbolton@bolton.gov.uk, or