Business Support Covid-19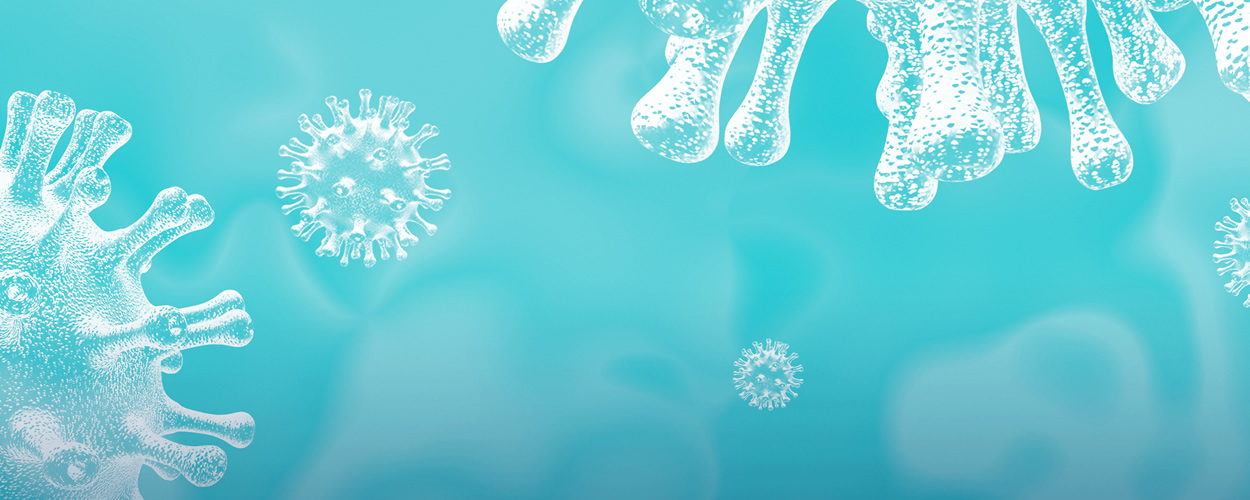 The latest information and sources of advice for Bolton businesses during Covid-19 has been outlined below.
---
1. Latest advice for Bolton businesses
England has moved into Step 4 of the Roadmap.
This guidance is now in place.
While cases are high and rising, everybody needs to continue to act carefully and remain cautious. This is why we are keeping in place key protections:
testing when you have symptoms and targeted asymptomatic testing in education, high risk workplaces and to help people manage their personal risk.
isolating when positive or when contacted by NHS Test and Trace.
border quarantine: for all arriving from red list countries and for those people not fully vaccinated arriving from amber list countries.
cautious guidance for individuals, businesses and the vulnerable whilst prevalence is high including:

whilst Government is no longer instructing people to work from home if they can, Government would expect and recommend a gradual return over the summer
Government expects and recommends that people wear face coverings in crowded areas such as public transport;
being outside or letting fresh air in
minimising the number, proximity and duration of social contacts.
encouraging and supporting businesses and large events to use the NHS COVID Pass in high risk settings. The Government will work with organisations where people are likely to be in close proximity to others outside their household to encourage the use of this. If sufficient measures are not taken to limit infection, the Government will consider mandating certification in certain venues at a later date.
You can read more on the government's website.
Testing
Testing people to see if they have COVID-19 is really important. It allows us to identify people who have the virus and stop them from spreading it to others.
There are two types of test - for those with symptoms and those without symptoms.
Self-isolation
The rules on self-isolation have recently changed for people who are under 18 or who are fully vaccinated. You can find full details of the changes on the UK government website.
When must you self-isolate?
You must self-isolate if:
You have COVID-19 symptoms.
You have tested positive for COVID-19.
You have been told to by NHS Test and Trace.
You have been in close contact with or live with someone who has tested positive for COVID-19, unless you are exempt (see Who Doesn't Need to Self-isolate, below).
If you need to self-isolate, you must stay at home for at least ten full days to prevent passing the virus on to others. Bear in mind that you can pass the virus to others even if you do not have symptoms.
People who live with you or have been in close contact with you will also need to self-isolate, unless they are exempt (see Who DOESN'T need to self-isolate, below).
You may also need to self-isolate on arriving in the UK from abroad. These requirements are separate to the rules on self-isolation listed above. Read our self-isolation FAQs.
Who DOESN'T need to self-isolate?
Everyone must self-isolate if they have COVID-19 symptoms or test positive – see above.
However, some close contacts may be exempt from self-isolation.
This only applies to people who are under 18 or who were fully vaccinated for at least 14 days at the time of their contact with the person who has tested positive for COVID-19 or has COVID-19 symptoms.
These people no longer need to self-isolate because of being in contact with someone who has tested positive or being contacted by NHS Test and Trace. However, they are advised take a PCR test as soon as possible to be sure that they have not picked up COVID-19. They do not need to self-isolate while they wait for the result. But if the PCR test comes back positive, they must self-isolate – this is a legal requirement.
To be clear, if you are over 18 and you are not fully vaccinated, you must self-isolate as normal and a negative COVID-19 test does not mean you can stop isolating. This applies whether your test was a PCR or rapid lateral flow (LFD) test.
And anyone who develops COVID-19 symptoms should self-isolate and get a PCR test, and remain in isolation until the result comes back, regardless of their age or vaccination status.
You may be eligible for a self-isolatoin support payment.
Hands. Face. Space. Ventilate.
Approximately 1 in 3 people who have coronavirus have no symptoms and could be spreading it without realising it.
Remember - 'Hands. Face. Space.Ventilate'
hands – wash your hands regularly and for at least 20 seconds
face – wear a face covering in indoor settings where social distancing may be difficult, and where you will come into contact with people you do not normally meet
space – stay 2 metres apart from people you do not live with where possible, or 1 metre with extra precautions in place (such as wearing face coverings).
opening windows and doors at home is the simplest way of improving ventilation for most people.
---
2. Financial Support for Businesses
We are currently processing all applications received for the following grants;
Additional Restrictions Grants
The team are working extremely hard to process and assess all applications as quickly as possible and are aiming to process applications within 28 days of receipt of a full application (including all supporting information). Eligibility for all grants will be assessed at the same time so you only need to apply once.
If you do not receive any communication after 28 days from the date you submitted your full application, please get back in touch with us by emailing businessbolton@bolton.gov.uk and we will look into your application further.
---
Additional Restrictions Grant (ARG)
Bolton Council's Additional Restrictions Grant scheme is for businesses required to close but who are not liable for business rates, or those that have not been legally forced to close but are nonetheless severely impacted by the restrictions.
Those businesses that have received a payment covering the period to 31 March 2021 will be emailed by 30 April 2021 with details of an additional (Phase 2) payment from 1 April 2021. If you have already had an additional restrictions grant payment you do not need to complete another application.
The scheme up to 31 March 2021 has been set up to support businesses in the worst affected sectors that have not been able access grant support up to now. More specifically this includes:
Businesses that have been required to close but aren't eligible for closed grant because they don't have a business rates account
Events/hospitality/leisure supply chain businesses, or businesses reliant upon these sectors for the majority of their business, with or without business rates accounts that haven't been paid a closed grant
Retail businesses not required to close but can demonstrate a substantial loss of income as a result of restrictions
Childrens nurseries (providers on Ofsted's early years register and wholly or mainly used for the provision of the early years foundation stage) that weren't eligible for small business grant or discretionary grant
Childcare businesses providing before and after school care
Businesses that provide services (rather than goods) that are not required to close, but that can show they have been severely restricted by the COVID19 restrictions. This includes businesses which have as their main activity repair services. The business must not have been paid a grant already (excluding the original grants Retail/Small Business/Discretionary Grant) and must demonstrate substantial income loss and ongoing fixed business costs.
The payment amounts are a single payment based upon the amount similar businesses in the same sector are being estimated to receive from the open and closed grant schemes from 5 August to 31 March 2021.
ARG must not act as an income replacement scheme. Therefore only businesses that can demonstrate they have significant ongoing fixed business costs can be considered. Any business caught falsifying their records to gain grant money will face prosecution and any funding issued will be subject to claw back.
---
Other Government support and funding
For further information on the Coronavirus Job Retention Scheme, Self Employment Support Scheme and other financial support available to help your business during Covid-19 - find out the latest information here.
---
3. Workplace Safety Advice
The Government have updated the Workplace Safety advice for all businesses information on workplace safety advice page this includes information on the NHS COVID-19 Test and Trace App, guidance around face coverings for staff and customers and working from home and self-isolation guidance.
---
4.Testing for Coronavirus
Testing for people with symptoms
If you have symptoms and need a COVID-19 test or have a question about them, please visit our Frequently Asked Questions page for Coronavirus testing.
You are required by law to self-isolate if you are told to do so, or if you develop COVID-19 symptoms. We've put together the enclosed Self-Isolation FAQs to help you do so and tips here for planning for Self-isolation.
---
5. The Business Growth Hub
6. Sources of Further information
The following links may also be helpful reference tools for your business:
HSBC UK launches £15BN SME Fund to support British businesses https://www.about.hsbc.co.uk/news-and-media/hsbc-uk-launches-15bn-sme-fund-to-support-british-businesses-to-grow-again
The North West Regional Organised Crime Unit has shared guidance to inform the public of the online scam and fraud threat posed during the COVID-19 outbreak find out more at https://www.businessgrowthhub.com/
Latest government guidance for businesses on COVID-19, including advice for individual sectors.
Consortium of local Business Recovery Specialists - Bolton based Business Recovery and Insolvency Practice, Ideal Corporate Solutions, have formed a consortium of local Recovery Specialists to provide regulated advice to businesses experiencing financial difficulties due to the Covid19 Pandemic. Initial consultation will be free and offered to all business types.
For advice for employers and employees: Visit www.acas.org.uk/coronavirus
Business and employee travel advice - For the latest advice on travel in Greater Manchester head to Transport for Greater Manchester's frequently updated information. You can also find business specific travel advice and can sign up to TfGM's business network where you will get regular updates and support.
Arts Council England (ACE) have launched their Emergency Funding Package for individuals and organisations working in the creative sector. This fund is to support creative practitioners and organisations to get back on their feet, or to continue making work in the future that will mean they can contribute to delivering ACE new strategy, Let's Create. More resources/information can be found re covid-19 on the website.
Free access to GM Business in the Community
During these unprecedented times throughout Cov-19 the GM Chamber of Commerce are here to support our businesses. They are currently offering free access to their Business in the Community network including regular Cov-19 business updates, digital events, online training and more. To find out more about this service click here; https://bit.ly/2XX4RaQ
The information that the Council is providing is to the best of our knowledge correct. Please ensure you visit www.gov.uk for further information.
---
Please monitor this page for updates and be assured that the Council is committed to implementing these measures as a matter of urgency.
Please keep Business Bolton abreast on how Covid-19 is impacting on your business, the earlier we are engaged on any issues, the more likely we will be able to help.
The Council's response to Covid 19 may mean that there is limited availability of staff to respond to phone enquiries. To contact us, please email businessbolton@bolton.gov.uk, or