Growing Inclusive - Cohort 3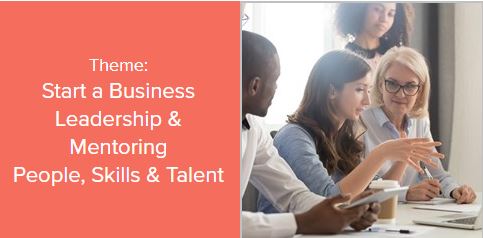 GM Business Growth Hub understand the desire for SMEs to learn how equality, diversity and inclusion impacts their businesses, suppliers and customers.
They also understand it can be difficult to know where to start in making practical, effective steps to face these challenges.
This four week, peer-supported programme will give you the knowledge, skills and practical tools you need to make a difference to your business, helping you understand your role in inclusive leadership, change management and process improvement.
You will learn to:
ENGAGE - How to get ready for and lead change?
EDUCATE - What is diversity and inclusion and why is it important for your business?
EMPOWER - How to implement change and how to record progress?
ENHANCE - How to build sustainable improvements into your inclusion journey?
You will be provided with expert advice from industry leaders as well as building a cohort of peer support throughout the programme.
Prepare to be challenged, prepare to recognise obstacles on your EDI journey and prepare to overcome them.
Attendees will build their confidence in addressing complex conversations, developing skills in identifying and addressing inequalities in business.
This will include EDI focused: Audit, Roles and Responsibilities, Goal Setting, Planning, Communication, Implementation, Data Collection, Reporting and Sustaining inclusive growth.
This workshop is set to start in July and August – dates are TBC.

Session 1: Engage
Session 2: Educate
Session 3: Empower
Session 4: Enhance
Eligibility
Our Workshops are part-funded by European Regional Development Fund. The workshops are delivered free of charge to participants; however, as they are fully-funded, they are classed as state aid to participating businesses and are subject to state aid rules.
Eligibility criteria:
Business based in Greater Manchester.
Annual Turnover less than 50 Million Euro OR Balance Sheet less than 43 million Euro.
Where is it?
This event will take place on Zoom.
Register: Growing Inclusive - Building your Business with Equality, Diversity and Inclusion | GC Business Growth Hub