Bolton Wednesday Morning Networking Group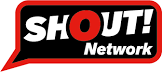 Our Bolton Wednesday breakfast group meets at Bolton Stadium Hotel
Meeting schedule – Wednesday, Fortnightly 8.00am – 10.00am
On arrival – Meeting is held in the Strix Suite. As opposed to entering via Hotel reception, please walk around the stadium to the left, entering via BWFC Reception (directly across from the Harvester/Premier Inn/Bolton Area etc). Once here, please use the lift or the stairs on the left hand side of Reception up to Level 2, walk through the doors facing you and turn to the left walking to the very end of the corridor.
Refreshments – Breakfast and drinks on arrival. Special dietary requirements can be accommodated with sufficient notice.Parking Delegates should park on Hotel Car Park A.
Are you looking to join a Dynamic Networking Group in Bolton?
The format of the meetings is structured, but relaxed. Delegates sit at a table in a horseshoe or boardroom configuration and start by sharing good news and thanks for business referrals. Each delegate then promotes their business with a 60 second "shout out". After a break, one member gives a 10 minute presentation about their business. The rest of the time is spent networking and enjoying breakfast. The meeting is chaired by a member of the group, with a member of the Shout team always in attendance.
Presentation opportunities need to be booked in advance. If you would like to present your business to this group, please contact Suzanne Harulow, suzanne@shoutnetwork.co.uk who will be happy to confirm available dates and supply further information.
Book Here: Bolton Wednesday Morning Networking Group Tickets, Wed, Aug 10, 2022 at 8:00 AM | Eventbrite