Financial advice for Bolton businesses
Financial Support during Covid-19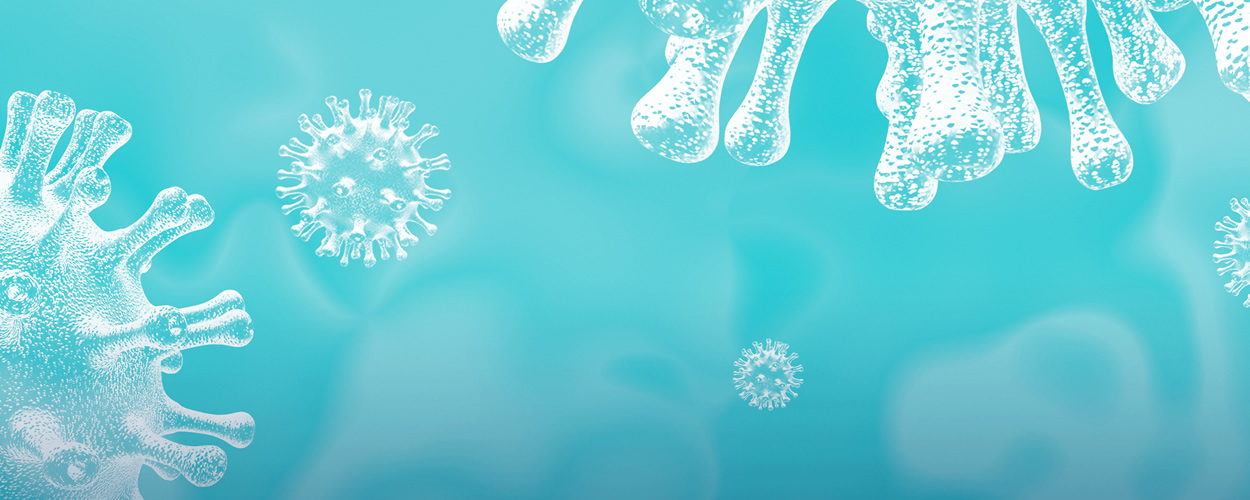 Local Restrictions Support Grants
We are currently processing all applications received for the following grants;
The team are working extremely hard to process and assess all applications as quickly as possible and are aiming to process applications within 28 days of receipt of a full application (including all supporting information). Eligibility for all grants will be assessed at the same time so you only need to apply once, this includes the Closed Business Lockdown Payment.
If you do not receive any communication after 28 days from the date you submitted your full application, please get back in touch with us by emailing businessbolton@bolton.gov.uk and we will look into your application further.
---
b. Grants following restrictions from 31 December 2020
Businesses that have been paid the rolling Tier 3 grant (due to having to remain closed from 2 December 2020) will be paid their next grant and do not need to re-apply.
Payments will start to be processed from 14 January 2021 and will be a payment covering the period 30 December 2020 to 15 February 2021 (49 days) to reflect the additional day spent in Tier 3.
Businesses that have had to close from Thursday 31 December 2020 or from 5 January 2021 can apply for the Local restrictions support grant (closed businesses).
Payments will start to be processed from 14 January 2021 and will cover the period 31 December 2020 to 15 February 2021 (48 days). The payment will include the Closed Business Lockdown Payment.
The Application Period ends 31 March 2021.
---
c. Additional Restrictions Grant
Bolton Council's Additional Restrictions Grant scheme is for businesses required to close but who are not liable for business rates, or those that have not been legally forced to close but are nonetheless severely impacted by the restrictions.
The payment amounts will be a single payment based upon the amount similar businesses in the same sector are being estimated to receive from the open and closed grant schemes currently in place.
If you have already had a payment up to 30 December 2020 an additional payment will be raised by 31 January 2021.
---
d. Closed businesses Lockdown Payment
This one-off grant worth up to £9,000 announced by the Chancellor will be paid on top of existing grants to businesses with a business rates account that have been required to close due to national restrictions from 5 January 2021.
The grant will be processed and paid automatically alongside the Closed grant scheme already in place following Tier 3/4 restrictions. A specific application for this grant is not required (it will be paid together with the next Closed grant payment).
The grant must be paid by 30 April 2021.
---
e. Other Government support and funding
For further information on the Coronavirus Job Retention Scheme, Self Employment Support Scheme and other financial support available to help your business during Covid-19 - find out the latest information here.
Communities Secretary Robert Jenrick announced on 9 December 2020 that business owners affected by the pandemic will be protected from eviction until the end of March 2021. See the updated code of conduct for commercial landlords and tenants.
---
A 12-month 100% business rates relief for all retail, hospitality and leisure businesses in England. Bolton Council has applied the business rates relief for eligible businesses for the 2020/21 financial year. If you believe you are entitled to this relief and have not been granted it please email business.rates@bolton.gov.uk

100% business rates relief in 2020/21 for providers on Ofsted's Early Years Register where the premises are used wholly or mainly for the provision of the Early Years Foundation Stage i.e. nurseries. Bolton Council has applied the business rates relief for eligible businesses for the 2020/21 financial year. If you believe you are entitled to this relief and have not been granted it please email business.rates@bolton.gov.uk.

For businesses liable for business rates that can't access the grants announced Bolton Council will allow, upon request, a delay in the first instalment due date to 1 July 2020, spreading the remaining instalments over the rest of the year. Businesses can contact us again in June 2020 if the 1 July payment will be an issue. To request this, please contact business.rates@bolton.gov.uk.
---
Furlough Scheme extension
The Coronavirus Job Retention Scheme (also known as the furlough scheme) will remain open until April 2021, with employees receiving 80% of their current salary for hours not worked, up to a maximum of £2500.
Under the extended scheme, the cost for employers of retaining workers will be reduced compared to the previous scheme.
In addition, business premises forced to close in England are to receive grants worth up to £3000 per month under the Local Restrictions Support Grant and £1.1bn is being given to Local Authorities, distributed on the basis of £20 per head, for one-off payments to enable them to support businesses more broadly. Mortgage holidays will also no longer end on 31 October.
The Chancellor announced extra support for businesses (24 September 2020):
Job Support Scheme - a company will continue to pay its employee for time worked, but the cost of hours not worked will be split between the employer, the Government (through wage support) and the employee (through a wage reduction), and the employee will keep their job. This will now come into affect after the Cornavirus Job Retention Scheme.

Extension of the SEISS Grant for the self employed. The extension will provide two grants and will last for six months from November 2020 to April 2021. Grants will be paid in two lump sum instalments each covering a three-month period.

Will extend the temporary 15% VAT cut for the tourism and hospitality sectors to the end of March next year.

New Payment Scheme - business who deferred their VAT bills will be able to pay back in smaller instalments. Rather than paying a lump sum in full at the end March next year, they will be able to make 11 smaller interest-free payments during the 2021-22 financial year.

Self-assessment taxpayers will be able to benefit from a separate additional 12-month extension from HMRC on the "Time to Pay" self-service facility, meaning payments deferred from July 2020, and those due in January 2021, will now not need to be paid until January 2022.

Businesses who took out a Bounce Back Loan will benefit from a new Pay as You Grow flexible repayment system. This includes extending the length of the loan from six years to ten, which will cut monthly repayments by nearly half. Interest-only periods of up to six months and payment holidays will also be available to businesses.

Coronavirus Business Interruption Loan Scheme - giving lenders the ability to extend the length of loans from a maximum of six years to ten years if it will help businesses to repay the loan.

Extending application deadlines until the end of March 2021 for the Coronavirus Business Interruption Loan Scheme, the Coronavirus Large Business Interruption Loan Scheme, the Bounce Back Loan Scheme.

You can use the Government's coronavirus business support finder tool, which will help businesses and self-employed people to quickly and easily determine the financial support is available. https://www.gov.uk/business-coronavirus-support-finder

The government has also outlines a wide range of other support for businesses affected by Covid-19. Please click on the links below for more information and details on how to apply.
---
The Coronavirus Job Retention Scheme
Employers small or large, charitable or non-profit, are eligible for the extended Job Retention Scheme, which will continue until the end of April.
Businesses will have flexibility to bring furloughed employees back to work on a part time basis or furlough them full-time, and will only be asked to cover National Insurance and employer pension contributions which, for the average claim, accounts for just 5% of total employment costs.
The Job Support Scheme, which was scheduled to come in on Sunday 1st November, has been postponed until the furlough scheme ends.
This extended Job Retention Scheme will operate as the previous scheme did, with businesses being paid upfront to cover wages costs. There will be a short period when we need to change the legal terms of the scheme and update the system and businesses will be paid in arrears for that period.
The CJRS is being extended until December. The level of the grant will mirror levels available under the CJRS in August, so the government will pay 80% of wages up to a cap of £2,500 and employers will pay employer National Insurance Contributions (NICs) and pension contributions only for the hours the employee does not work.
As under the current CJRS, flexible furloughing will be allowed in addition to full-time furloughing.
Further details, including how to claim this extended support through an updated claims service, will be provided shortly.
The Job Support Scheme will be introduced following the end of the CJRS
Find out more here.