Business Support Covid-19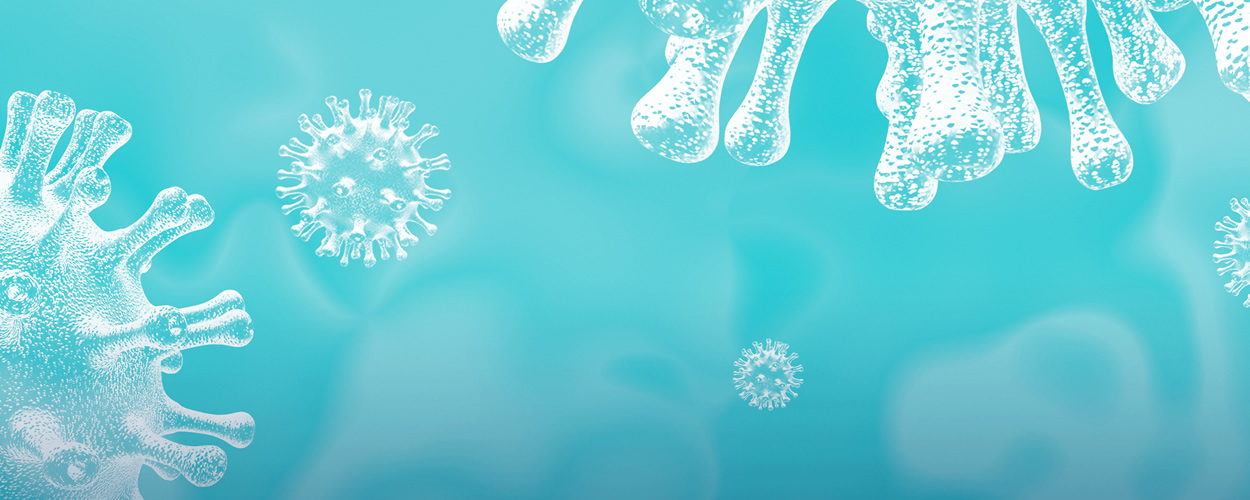 The latest information and sources of advice for Bolton businesses during Covid-19 has been outlined below.
---
1. Financial Support for Businesses
a. Local Restrictions Support Grants
We are currently processing all applications received for the following grants;
Christmas Support Payment for Pubs (Applications have now closed - all payments will be made by 31 March 2021)
The next round of grants for businesses with a business rates account that have been required to close will cover the period 16 February 2021 to 31 March 2021 (44 days). We intend to begin processing payments from Monday 1 March 2021. If you have already a Closed grant payment following the restrictions from 31 December 2020 you will not need to re-apply – the next payment will be made automatically. Please do not complete another form as this will just slow down the processing of other grants.
The team are working extremely hard to process and assess all applications as quickly as possible and are aiming to process applications within 28 days of receipt of a full application (including all supporting information). Eligibility for all grants will be assessed at the same time so you only need to apply once, this includes the Closed Business Lockdown Payment.
If you do not receive any communication after 28 days from the date you submitted your full application, please get back in touch with us by emailing businessbolton@bolton.gov.uk and we will look into your application further.
---
b. Grants following restrictions from 31 December 2020
Businesses that have been paid the rolling Tier 3 grant (due to having to remain closed from 2 December 2020) will be paid their next grant and do not need to re-apply.
Businesses that have had to close from Thursday 31 December 2020 or from 5 January 2021 can apply for the Local restrictions support grant (closed businesses) if they have not already done so.
Payments will cover the period 31 December 2020 to 15 February 2021 (48 days). The payment will include the Closed Business Lockdown Payment.
The Application Period ends 31 March 2021.
---
c. Additional Restrictions Grant
Bolton Council's Additional Restrictions Grant scheme is for businesses required to close but who are not liable for business rates, or those that have not been legally forced to close but are nonetheless severely impacted by the restrictions.
The payment amounts will be a single payment based upon the amount similar businesses in the same sector are being estimated to receive from the open and closed grant schemes currently in place.
Retail businesses not required to close but who show a substantial loss of income are now eligible for a payment under this scheme as are childcare businesses providing before and after school care. In addition any business with ongoing fixed costs that provides a service (rather than goods) and can demonstrate they have been severely impacted by the restrictions is now in scope.
---
d. Closed businesses Lockdown Payment
This one-off grant worth up to £9,000 announced by the Chancellor will be paid on top of existing grants to businesses with a business rates account that have been required to close due to national restrictions from 5 January 2021.
The grant will be processed and paid automatically alongside the Closed grant scheme already in place following Tier 3/4 restrictions. A specific application for this grant is not required (it will be paid together with the next Closed grant payment).
The grant must be paid by 30 April 2021.
---
e. Other Government support and funding
For further information on the Coronavirus Job Retention Scheme, Self Employment Support Scheme and other financial support available to help your business during Covid-19 - find out the latest information here.
Communities Secretary Robert Jenrick announced on 9 December 2020 that business owners affected by the pandemic will be protected from eviction until the end of March 2021. See the updated code of conduct for commercial landlords and tenants.
---
2. Latest advice for Bolton businesses
UPDATE: On February 22, the prime minister set out a roadmap for easing lockdown restrictions in England.
Under Step One of the plan, the first changes will come into effect on Monday, March 8.
Details of the new rules, and how they will affect Bolton residents, will be provided shortly.
Until then, please continue to follow the restrictions and guidance set out below.
You must stay at home. The single most important action we can all take is to stay at home to protect the NHS and save lives.
You should follow this guidance immediately. The law will be updated to reflect these new rules.
Businesses and venues which must close
To reduce social contact, the regulations require some businesses to close and impose restrictions on how some businesses provide goods and services. The businesses required to close include:
non-essential retail, such as clothing and homeware stores, vehicle showrooms (other than for rental), betting shops, tailors, tobacco and vape shops, electronic goods and mobile phone shops, auction houses (except for auctions of livestock or agricultural equipment) and market stalls selling non-essential goods – these venues can continue to be able to operate click-and-collect (where goods are pre-ordered and collected off the premises) and delivery services
hospitality venues such as cafes, restaurants, pubs, bars and social clubs; with the exception of providing food and drink for takeaway (until 11pm), click-and-collect, drive-through or delivery
accommodation such as hotels, hostels, guest houses and campsites, except for specific circumstances, such as where these act as someone's main residence, where the person cannot return home, for providing accommodation or support to the homeless, or where it is essential to stay there for work purposes
leisure and sports facilities such as leisure centres and indoor gyms, indoor swimming pools, indoor sports courts, indoor fitness and dance studios, indoor riding centres, and indoor climbing walls
entertainment venues such as theatres, concert halls, cinemas, museums and galleries, casinos, amusement arcades, bingo halls, bowling alleys, skating rinks, go-karting venues, indoor play and soft play centres and areas (including inflatable parks and trampolining centres), circuses, fairgrounds, funfairs, zoos and other animal attractions, water parks and theme parks
indoor attractions at venues such as botanical gardens, heritage homes and landmarks must also close, though outdoor grounds of these premises can stay open
personal care facilities such as hair, beauty, tanning and nail salons. Tattoo parlours, spas, massage parlours, body and skin piercing services must also close. These services should not be provided in other people's homes
community centres and halls must close except for a limited number of exempt activities, as set out below. Libraries can also remain open to provide access to IT and digital services – for example for people who do not have it at home – and for click-and-collect services
Some of these businesses and places will also be permitted to be open for a small number of exempt activities, including:
education and training – for schools to use sports, leisure and community facilities where that is part of their normal provision
childcare purposes and supervised activities for children
hosting blood donation sessions and food banks
to provide medical treatment
for elite sports persons to train and compete (in indoor and outdoor sports facilities), and professional dancers and choreographers to work (in fitness and dance studios)
for training and rehearsal without an audience (in theatres and concert halls)
for the purposes of film and TV filming
Businesses and venues which can remain open
Other businesses and venues are permitted to stay open, following COVID-19 secure guidelines. Businesses providing essential goods and services can stay open. The full list of these businesses can be found in the guidance on closing certain businesses and venues in England, but includes:
essential retail such as food shops, supermarkets, pharmacies, garden centres, building merchants and suppliers of building products and off-licences
market stalls selling essential retail may also stay open
businesses providing repair services may also stay open, where they primarily offer repair services
petrol stations, automatic (but not manual) car washes, vehicle repair and MOT services, bicycle shops, and taxi and vehicle hire businesses
banks, building societies, post offices, short-term loan providers and money transfer businesses
funeral directors
laundrettes and dry cleaners
medical and dental services
vets and retailers of products and food for the upkeep and welfare of animals
animal rescue centres, boarding facilities and animal groomers (may continue to be used for animal welfare, rather than aesthetic purposes)
agricultural supplies shops
mobility and disability support shops
storage and distribution facilities
car parks, public toilets and motorway service areas
outdoor playgrounds
outdoor parts of botanical gardens and heritage sites for exercise
places of worship
crematoriums and burial grounds
A number of new covid regulations came into force on on 6 January and these include the change that restricted businesses (on sale licences) can now only sell alcohol via home delivery and off sales from on licensed premises are now unlawful. To check the latest regulation go to https://www.legislation.gov.uk/coronavirus.
---
3. Workplace Safety Advice
The Government have updated the Workplace Safety advice for all businesses information on workplace safety advice page this includes information on the NHS COVID-19 Test and Trace App, guidance around face coverings for staff and customers and working from home and self-isolations guidance.
4. Public Health Advice
On January 4, the government placed England in a national lockdown meaning we must all stay at home except when necessary.
What you can and cannot do during the national lockdown
You must stay at home. The single most important action we can all take is to stay at home to protect the NHS and save lives.
You must not leave, or be outside of your home except where necessary. You may leave the home to:
shop for basic necessities, for you or a vulnerable person
go to work, or provide voluntary or charitable services, if you cannot reasonably do so from home
exercise with your household (or support bubble) or one other person, this should be limited to once per day, and you should not travel outside your local area.
meet your support bubble or childcare bubble where necessary, but only if you are legally permitted to form one
seek medical assistance or avoid injury, illness or risk of harm (including domestic abuse)
attend education or childcare - for those eligible
Colleges, primary and secondary schools will remain open only for vulnerable children and the children of critical workers. All other children will learn remotely until February half term. Early Years settings remain open.
Higher Education provision will remain online until mid February for all except future critical worker courses.
If you do leave home for a permitted reason, you should always stay local in the village, town, or part of the city where you live. You may leave your local area for a legally permitted reason, such as for work.
If you are clinically extremely vulnerable you should only go out for medical appointments, exercise or if it is essential. You should not attend work
Hands. Face. Space.
Approximately 1 in 3 people who have coronavirus have no symptoms and could be spreading it without realising it.
Remember - 'Hands. Face. Space.'
hands – wash your hands regularly and for at least 20 seconds
face – wear a face covering in indoor settings where social distancing may be difficult, and where you will come into contact with people you do not normally meet
space – stay 2 metres apart from people you do not live with where possible, or 1 metre with extra precautions in place (such as wearing face coverings)
---
5.Testing for Coronavirus
Testing for people with symptoms
If you have symptoms and need a COVID-19 test or have a question about them, please visit our Frequently Asked Questions page for Coronavirus testing.
You are required by law to self-isolate if you are told to do so, or if you develop COVID-19 symptoms.
Testing for people without symptoms (Asymptomatic Rapid Antigen testing)
A targeted COVID-19 testing programme is helping protect the Bolton community by identifying those who have the virus but may not realise it.
Asymptomatic rapid testing is available to critical workers across the borough.
Find out more about Coronavirus testing here.
---
6. The Business Growth Hub
7. Sources of Further information
The following links may also be helpful reference tools for your business:
The North West Regional Organised Crime Unit has shared guidance to inform the public of the online scam and fraud threat posed during the COVID-19 outbreak find out more at https://www.businessgrowthhub.com/
Latest government guidance for businesses on COVID-19, including advice for individual sectors.
Consortium of local Business Recovery Specialists - Bolton based Business Recovery and Insolvency Practice, Ideal Corporate Solutions, have formed a consortium of local Recovery Specialists to provide regulated advice to businesses experiencing financial difficulties due to the Covid19 Pandemic. Initial consultation will be free and offered to all business types.
For advice for employers and employees: Visit www.acas.org.uk/coronavirus
Business and employee travel advice - For the latest advice on travel in Greater Manchester head to Transport for Greater Manchester's frequently updated information. You can also find business specific travel advice and can sign up to TfGM's business network where you will get regular updates and support.
Arts Council England (ACE) have launched their Emergency Funding Package for individuals and organisations working in the creative sector. This fund is to support creative practitioners and organisations to get back on their feet, or to continue making work in the future that will mean they can contribute to delivering ACE new strategy, Let's Create. More resources/information can be found re covid-19 on the website.
Free access to GM Business in the Community
During these unprecedented times throughout Cov-19 the GM Chamber of Commerce are here to support our businesses. They are currently offering free access to their Business in the Community network including regular Cov-19 business updates, digital events, online training and more. To find out more about this service click here; https://bit.ly/2XX4RaQ
The information that the Council is providing is to the best of our knowledge correct. Please ensure you visit www.gov.uk for further information.
---
Please monitor this page for updates and be assured that the Council is committed to implementing these measures as a matter of urgency.
Please keep Business Bolton abreast on how Covid-19 is impacting on your business, the earlier we are engaged on any issues, the more likely we will be able to help.
The Council's response to Covid 19 may mean that there is limited availability of staff to respond to phone enquiries. To contact us, please email businessbolton@bolton.gov.uk, or