Business Support Covid-19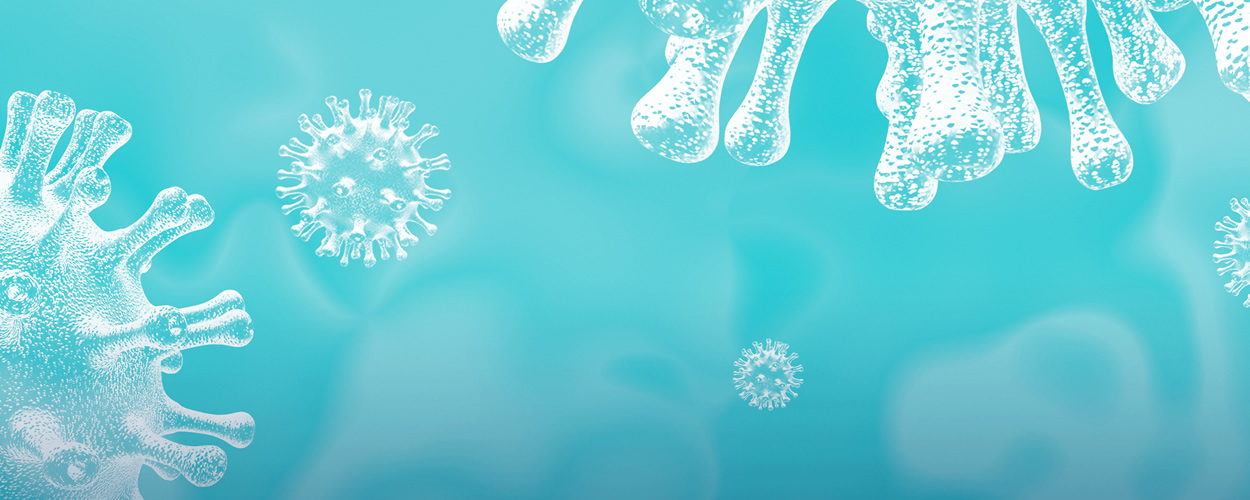 The latest information and sources of advice for Bolton businesses during Covid-19 has been outlined below.
---
The information regarding the grant scheme for businesses that have been required to close as a result of the national lockdown effective from Thursday 5 November 2020 or as a result of tier 3 restrictions imposed on Friday 23 October 2020 under the Local restrictions support grant (closed businesses) can be found here.
The information regarding the grant scheme for businesses that are not legally required to close but are severely impacted by the restrictions under tiers 2 and 3 (backdated to 5 August 2020) under the Local restrictions support grant (open businesses) can be found here.
If your business has been required to close you only need to complete the application form once. Eligibility for both grants will be assessed at the same time. If you are approved for the local restrictions support grant (closed) you will automatically be assessed for the local restrictions support grant (open), when that scheme opens and will not need to re-apply.
Further information about the discretionary grant (additional restrictions grant) will be published here once the scheme has been approved.
Government support and funding
For further information on the Coronavirus Job Retention Scheme, Self Employment Support Scheme and other financial support available to help your business during Covid-19 - find out the latest information here.
---
2. Latest advice for Bolton businesses
The government has confirmed new restrictions apply across England from Thursday, November 5.
The new measures will be in place for four weeks, and will be reviewed on Wednesday, December 2.
Businesses and venues which must close
To reduce social contact, the government has ordered certain businesses and venues to close or restrict how they provide goods and services. These include:
Non-essential retail, such as clothing and homeware stores, vehicle showrooms (other than for rental), betting shops, tailors, tobacco and vape shops, electronic goods and mobile phone shops, and market stalls selling non-essential goods. These venues can continue to be able to operate click-and-collect (where goods are pre-ordered and collected off the premises) and delivery services
Hospitality venues such as cafes, restaurants, pubs, bars and social clubs; with the exception of providing food and drink for takeaway (before 10pm; and not including alcohol), click-and-collect, drive-through or delivery
Accommodation such as hotels, hostels, guest houses and campsites. Except for specific circumstances, such as where these act as someone's main residence, where they cannot return home, for homeless people, or where it is essential to stay there for work purposes
Leisure and sports facilities such as leisure centres and gyms, swimming pools, tennis and basketball courts, golf courses, fitness and dance studios, climbing walls, archery, driving, and shooting ranges
Entertainment venues such as theatres, concert halls, cinemas, museums and galleries, casinos, amusement arcades, bingo halls, bowling alleys, skating rinks, go-karting venues, soft play centres and areas, circuses, funfairs, zoos and other animal attractions, water parks, theme parks. Indoor attractions at botanical gardens, heritage homes and landmarks must also close, though outdoor grounds of these premises can stay open
Personal care facilities such as hair, beauty, tanning and nail salons. Tattoo parlours, spas, massage parlours, body and skin piercing services must also close. It is also prohibited to provide these services in other peoples' homes including care homes.
Community centres and halls must close except for a limited number of exempt activities as set out below Libraries can also remain open to provide access to IT and digital services - for example for people who do not have it at home - and for click-and-collect
Places of worship, apart from for the purposes of independent prayer, and service broadcasting and funerals
These businesses and places will also be permitted to be open for a small number of exempt activities, including:
education and training (including for schools to use sports and leisure facilities where that it part of their normal provision)
childcare purposes and supervised activities for children
blood donation and food banks
to provide medical treatment
for elite sports persons (in indoor and outdoor sports facilities), professional dancers and choreographers (in fitness and dance studios)
for training and rehearsal without an audience (in theatres and concert halls)
for the purposes of professional film and TV filming
Businesses and venues which can remain open
Other businesses are permitted to stay open, following COVID-19 Secure guidelines. This includes those providing essential goods or services, including:
Essential retail such as food shops, supermarkets, pharmacies, garden centres, hardware stores, building merchants and off-licences.
Petrol stations, car repair and MOT services, bicycle shops, and taxi and vehicle hire businesses.
Banks, building societies, post offices, loan providers and money transfer businesses
Funeral directors
Launderettes and dry cleaners
Medical and dental services
Vets and pet shops
Agricultural supplies shops
Storage and distribution facilities
Car parks, public toilets and motorway service areas.
Outdoor playgrounds
Public Services
The majority of public services will continue and you will be able to leave home to visit them. These include:
the NHS and medical services like GPs and dentists. We are supporting the NHS to safely carry out urgent and non-urgent services and it is vital anyone who thinks they need any kind of medical care comes forward and seeks help
Jobcentre Plus sites
Courts and probation services
Civil Registrations Offices
Passport and Visa Services
Services provided to victims
Waste or Recycling Centres
---
We have updated our the Workplace Safety advice for all businesses information on our workplace safety advice page this includes information on the NHS COVID-19 Test and Trace App, guidance around face coverings for staff and customers and working from home and self-isolations guidance.
Under the new restrictions:
You should stay at home, except for specific purposes such as work, essential shopping and exercise
Do not meet indoors with anybody unless you live with them or they are part of your support bubble
Hospitality venues, non-essential retailers and certain other businesses will be closed
However:
Schools, colleges, and the university remain open
Household waste and recycle centres will be open with additional precautions
Libraries will remain open for order and collect services, and essential computer usage
Places of worship remain open for individual prayer
Please remember:
Wash your hands regularly for at least 20 seconds
Wear a face covering when required
Maintain social distance of 2 metres
Stay at home
You must not leave or be outside of your home except for specific purposes. These include:
You can leave home for work purposes, or to provide voluntary or charitable services, where you cannot do this from home.
You can leave home to buy things at shops which are open, for instance for food and medicine, or to collect any items - including food or drink - ordered through click-and-collect or as a takeaway, to obtain or deposit money, or to access critical public services (see section below).
Fulfilling legal obligations
You may also leave home to fulfil legal obligations, or to carry out activities related to buying, selling, letting or renting a property.
You can leave home for education (formal provision, rather than extracurricular classes such as music or drama tuition), training, registered childcare and children's activities that are necessary to allow parents/carers to work, seek work, or undertake education or training. Parents can still take their children to school, and people can continue existing arrangements for contact between parents and children where they live apart.
You can leave home to visit people in your support bubble, or to provide informal childcare for children 13 and under as part of a childcare bubble, to provide care for vulnerable people, to provide emergency assistance, attend a support group (of up to 15 people), or receive respite care. People can also exercise outdoors or visit an outdoor public place (see section 3).
Medical reasons, harm and compassionate visits
You can leave home for any medical reason, including to get a COVID-19 test, appointments and emergencies, to visit someone who is giving birth or dying, to avoid or escape risk of injury or harm (such as domestic abuse), to visit someone in a care home (if permitted under care home guidance), hospice, hospital, to accompany them to a medical appointment, or to go to the vets (or other animal welfare services).
You can leave home to attend a place of worship for individual prayer, a funeral or a related event for someone who has died, to visit a burial ground or a remembrance garden, or to attend a deathbed wedding. A full list of what is allowed can be found in the regulations.
Further information
If you have a question or would like further information please email covidenquiries@bolton.gov.uk
Latest information on coronavirus: https://www.gov.uk/coronavirus
NHS information on coronavirus: https://www.nhs.uk/conditions/coronavirus-covid-19/
---
The following links may also be helpful reference tools for your business:
Latest government guidance for businesses on COVID-19, including advice for individual sectors
Consortium of local Business Recovery Specialists - Bolton based Business Recovery and Insolvency Practice, Ideal Corporate Solutions, have formed a consortium of local Recovery Specialists to provide regulated advice to businesses experiencing financial difficulties due to the Covid19 Pandemic. Initial consultation will be free and offered to all business types.
For advice for employers and employees: Visit www.acas.org.uk/coronavirus
Business and employee travel advice
For the latest advice on travel in Greater Manchester head to Transport for Greater Manchester's frequently updated information. You can also find business specific travel advice and can sign up to TfGM's business network where you will get regular updates and support.
Arts Council England (ACE) have launched their Emergency Funding Package for individuals and organisations working in the creative sector. This fund is to support creative practitioners and organisations to get back on their feet, or to continue making work in the future that will mean they can contribute to delivering ACE new strategy, Let's Create. More resources/information can be found re covid-19 on the website.
Free access to GM Business in the Community
During these unprecedented times throughout Cov-19 the GM Chamber of Commerce are here to support our businesses. They are currently offering free access to their Business in the Community network including regular Cov-19 business updates, digital events, online training and more. To find out more about this service click here; https://bit.ly/2XX4RaQ
The information that the Council is providing is to the best of our knowledge correct. Please ensure you visit www.gov.uk for further information.
---
Please monitor this page for updates and be assured that the Council is committed to implementing these measures as a matter of urgency.
Please keep Business Bolton abreast on how Covid-19 is impacting on your business, the earlier we are engaged on any issues, the more likely we will be able to help.
The Council's response to Covid 19 may mean that there is limited availability of staff to respond to phone enquiries. To contact us, please email businessbolton@bolton.gov.uk, or