Have your say: Plans to extend clamp down on anti-social behaviour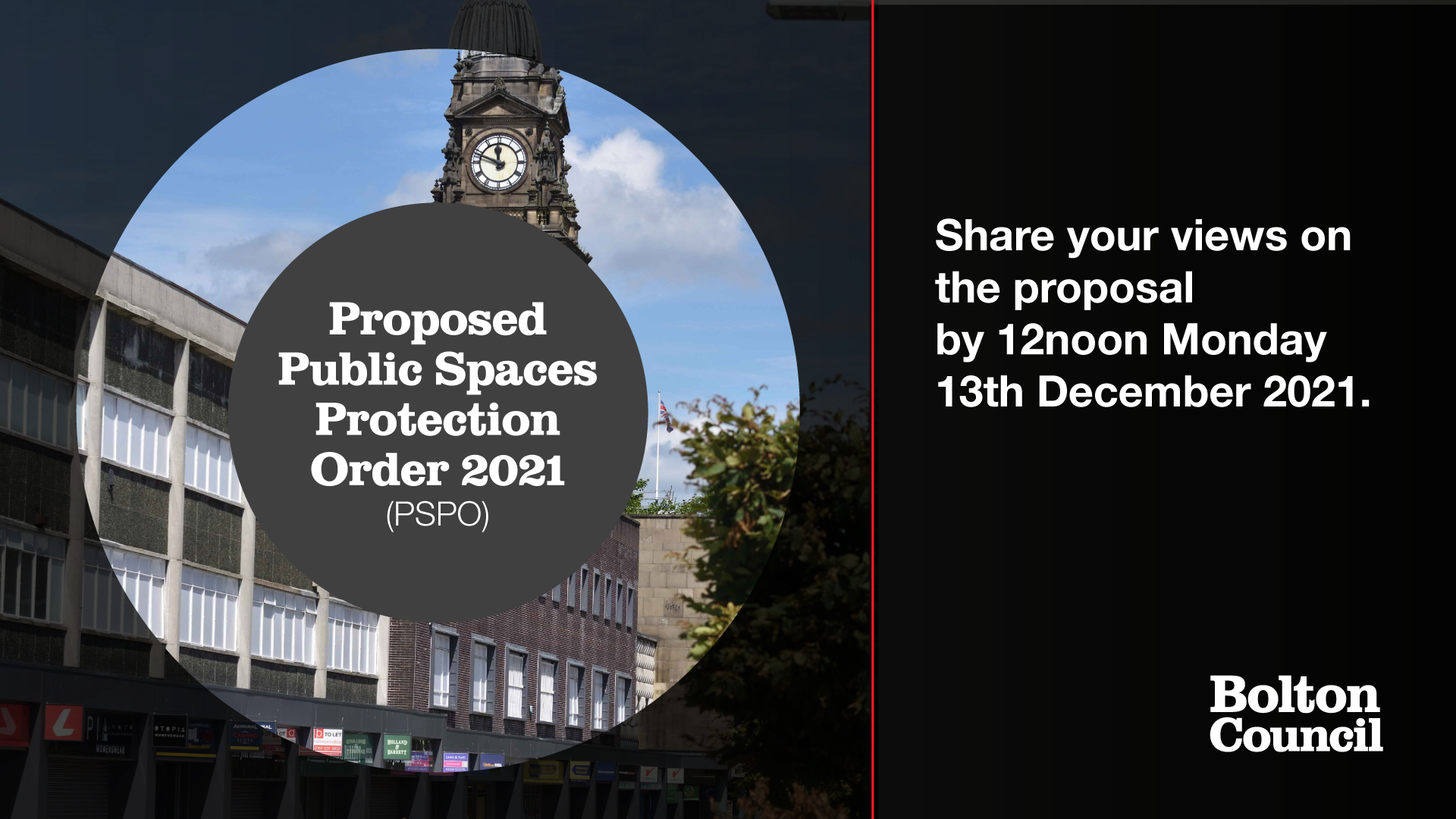 Additional powers to clamp down on anti-social behaviour could be extended under new plans to make Bolton town centre a safer and more enjoyable place for everyone.
A town centre Public Space Protection Order (PSPO) was introduced in 2019 with the backing of Bolton businesses, community groups and members of the public.
The original order is due to expire in early 2022 but Bolton Council is now holding a public consultation on proposals to extend it for a further three years.
Activities banned under the PSPO include street drinking, begging, unlicensed leafleting and cycling in pedestrianised areas.
A total of 88 fixed penalty notices have been issued to those who repeatedly flout the rules.
The order covers the town centre and surrounding areas including the Market Place Shopping Centre, the retail park on Trinity Street, and up to Deane Road.
Deputy Council Leader, Cllr Hilary Fairclough, said:
"When the PSPO was first introduced, it had the backing from businesses who were concerned that a small minority were putting off shoppers and visitors from coming into the town centre.
"In the last three years we have used these extra powers to tackle the issues that matter most to Bolton residents including street drinking, drug use and begging.
"This council is committed to making the town centre more prosperous and vibrant and I hope the public will back our plans to extend these powers for another three years."
The consultation is available online and will run until December 13, 2021.

A final proposal for the extended PSPO will take public feedback into account and will be considered before the end of the year.
Support for homeless people
Under the current PSPO "all persons are prohibited from placing themselves in a position to beg or solicit money" in the town centre.
Many people reasonably believe those soliciting in the street are homeless and need money to access accommodation.
However, since 2019, all individuals handed fixed penalty notices for begging in the town centre have been known to the council and already have access to accommodation.
In all cases, the council's civil enforcement officers have initially engaged with the individuals and advised them to refrain from begging activities.
Anyone who is sleeping rough on the streets and in need of accommodation can attend the Homeless Aid UK drop in where they will have access to the internet and phone, enabling them to contact support services.
The service is available Monday – Saturday between 11am-1pm and is located at Surestore, Orlando Street (off Manchester Road), BL2 1BU.
If you come across a rough sleeper you can let us know in confidence by email on housingoutreachteam@bolton.gov.uk or by telephoning the Housing Options Services on 01204 335900.