Bolton Job Fair 2022 - Upload your vacancies for free!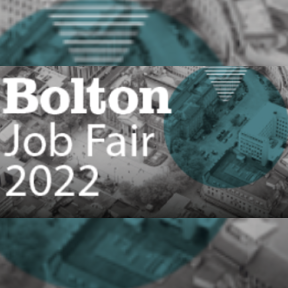 With over 650 job seekers attending in 2021, this event is a great opportunity to advertise your job vacancies on the 'Job Fair Vacancy Board'
This is a free service and can be completed in 2 simple steps:
Sign up and upload your Job Vacancies on to Bolton Business Connect Jobs - This free online job vacancy page will be promoted as a feature of the Job Fair.
Email businessbolton@bolton.gov.uk for a 'Job Vacancy' template, complete and return it by Monday 23rd May . Your vacancy will be displayed att he Job Fair.
Email : businessbolton@bolton.gov.uk with any queries.