Shining a Spotlight on Low Pay in Greater Manchester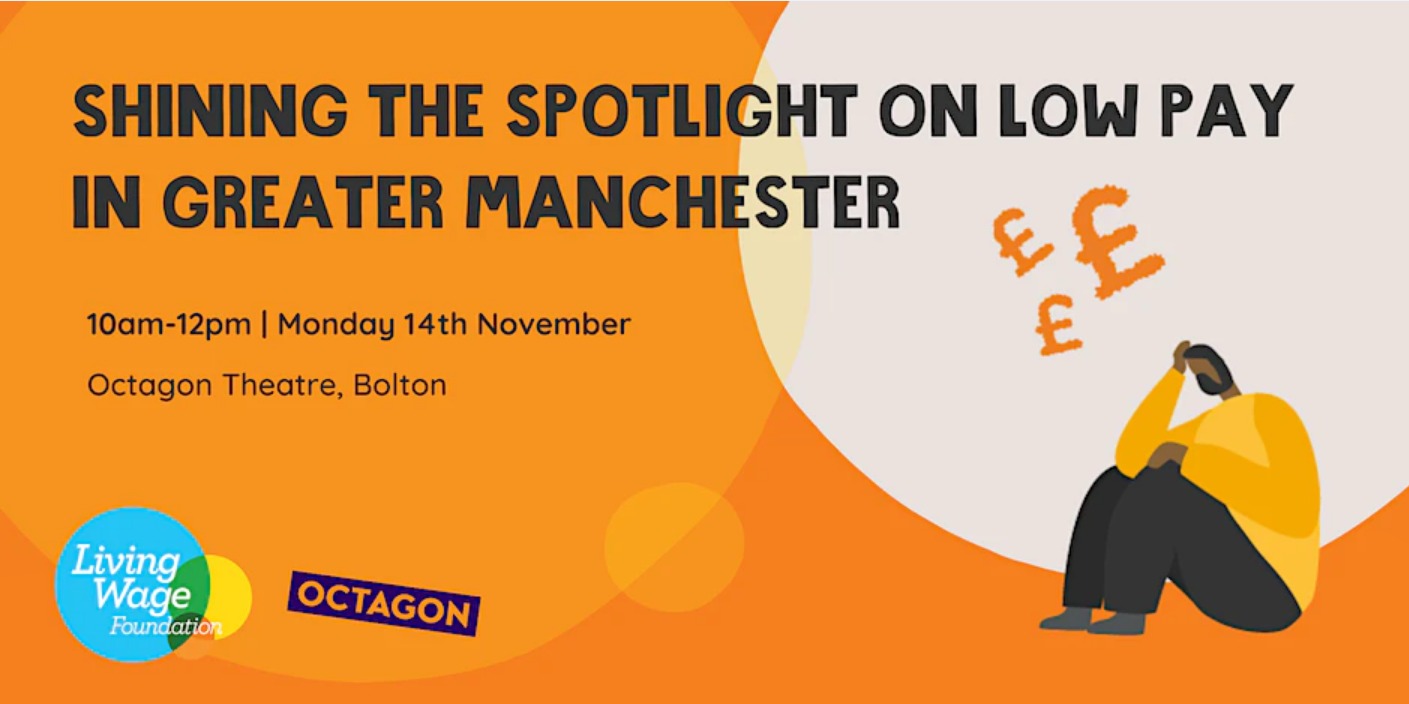 Come to a Living Wage breakfast at the Octagon Theatre in Bolton (GM's 500th Living Wage Employer) during Living Week
We are working with the Living Wage Foundation on an event hosted at our fabulous Octagon Theatre who recently accredited to become the 500th Living Wage employer in Greater Manchester. The Octagon will be sharing their experience on becoming an accredited employer, the benefits they have seen and how other businesses can do the same.
As the country faces unprecedented times and with rising costs, supporting those on low pay is more important than ever. 24,000 workers in Bolton are paid below the real Living Wage of £9.90 an hour, with inflation continuing to remain high. We are hoping to get a mix of accredited living wage employers, and those who are interested in accreditation to attend the event.
Please do join us and on Monday 14th November, 10am-12pm at the Octagon to find out more about the real Living Wage, what it does for workers, and the benefits it can bring to employers through improved staff morale, increased retention, and reduced recruitment costs.
We will start the day networking over breakfast and then we will hear from Living Wage champions, including the Octagon Theatre and the Mayor Andy Burnham, as well as from workers who have been uplifted to the real Living Wage across the public, private, and third sectors.
Reserve your free spot: Shining a Spotlight on Low Pay in Greater Manchester Tickets, Mon 14 Nov 2022 at 10:00 | Eventbrite