Foundational Economy Innovation Fund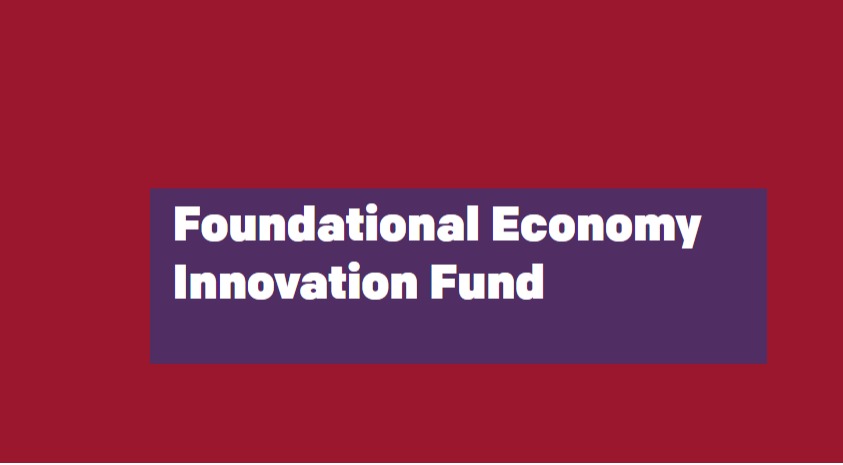 Have you got a great idea to improve your business or organisation?
GMCA can help provide the funding, expertise and support to make it happen, linking you with other likeminded innovators in a growing community across Greater Manchester.
What's on offer?
£10,000 grants for 40 projects, plus expert support, to test innovations and ideas in phase 1
£60,000 grants for 10 projects, plus expert support, to develop the best ideas from phase 1
Who is it for?
The Foundational Economy Innovation Fund is for the "foundational economy".
That's the "everyday economy", or the "essential economy" – the businesses we all rely on for our daily needs.
We're starting with four sectors:
adult social care
early education and childcare
retail
hospitality, leisure and tourism
The fund is for you, if you:
own or run a business, social enterprise or cooperative in these sectors
support or represent a cluster of businesses in one of these sectors
can provide technology and / or innovative solutions or new ideas that could be used in one of these sectors
What will the fund support?
Keeping it local by helping to grow and strengthen local and sustainable supply chains in Greater Manchester
Greener, cheaper and more resilient through reducing or managing energy consumption and costs for businesses, helping to decrease carbon emissions
New ways of working that help create or integrate new ways of delivering a high-quality service for both workers and customers, including the adoption or development of technology
Supporting the workforce to help with the recruitment and retention of staff and develop their careers, such as new ways of delivering in work training, upskilling the workforce, and engaging with freelancers and the self-employed.
Get in touch
You don't need to have a detailed idea worked up at this stage and we're not going to make you do a long and bureaucratic application.
FInd out more and express your interest : Foundational Economy Innovation Fund - Greater Manchester Combined Authority (greatermanchester-ca.gov.uk)