Bolton Health Hive - Bringing health to your High Street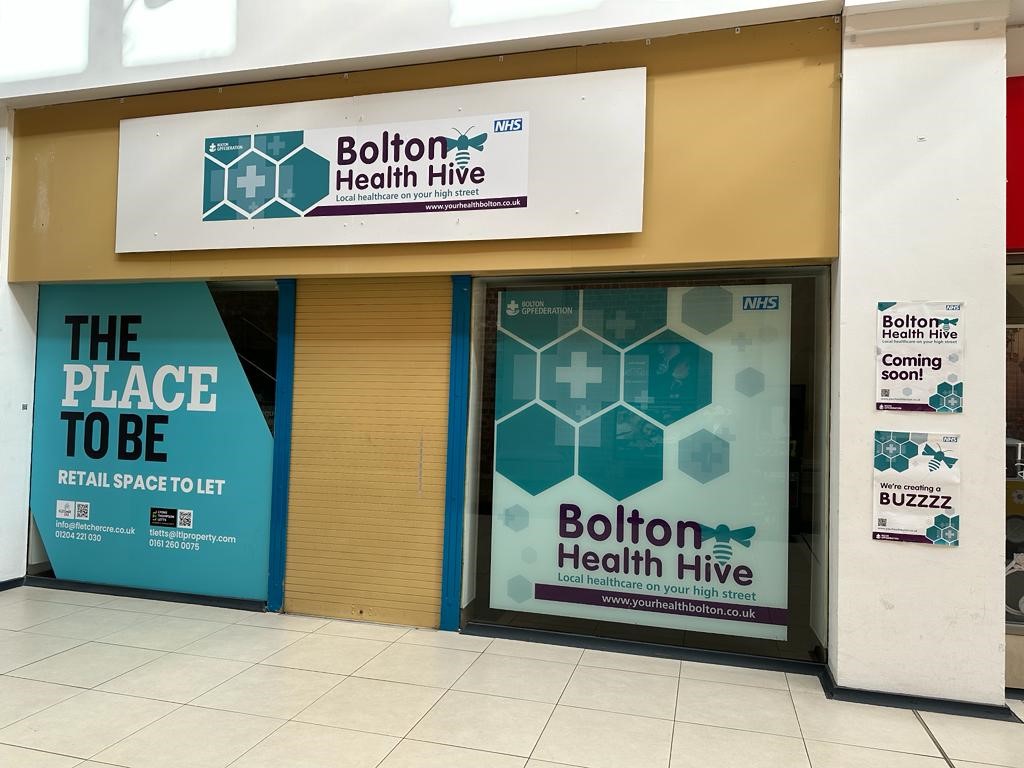 Bolton Health Hive, a new clinic established by Bolton GP Federation that will deliver vaccines and support Bolton people with their health needs,has opened in the town centre this week. 
Following the success of their Covid vaccination clinic in Bolton Market Place, and to provide support and additional capacity to GP practices, the federation's clinic is moving from the former unit at 10a Market Place (former Index store) to a new unit at 9b Market Place (the former Gregg's store adjacent to H Samuel).

Initially, the Hive will be open Monday to Friday, 10am to 4pm. Covid vaccinations will be made available to anyone from within or outside of Bolton that meet the criteria.
Federation Interim Chair, Dr Kamran Khan, said: "The Health Hive has been created to support our GP practices and to help Bolton people access important health services and support in a convenient location.
"We have worked very closely with our communities to understand some of the inequalities that they face around accessing health services, and the Hive is here to help remove some of those barriers.
"This includes providing services from a place that is easily accessible, at a time that is convenient without the need for an appointment, with trusted health professionals who have time to chat to people to alleviate concerns or nervousness.
"We're excited to create a real buzz around the Hive, and to see how the services we offer can grow further by working with our partners and understanding more about what people need from the Hive.
"If things go well, we will work with our Primary Care Networks, partners and our communities to open up other Health Hive sites across Bolton."

For further information contact:
Jack Ayling, Communications Officer: jack.ayling@boltongpfed.co.uk