Bolton brings famous Food and Drink Festival to major investor conference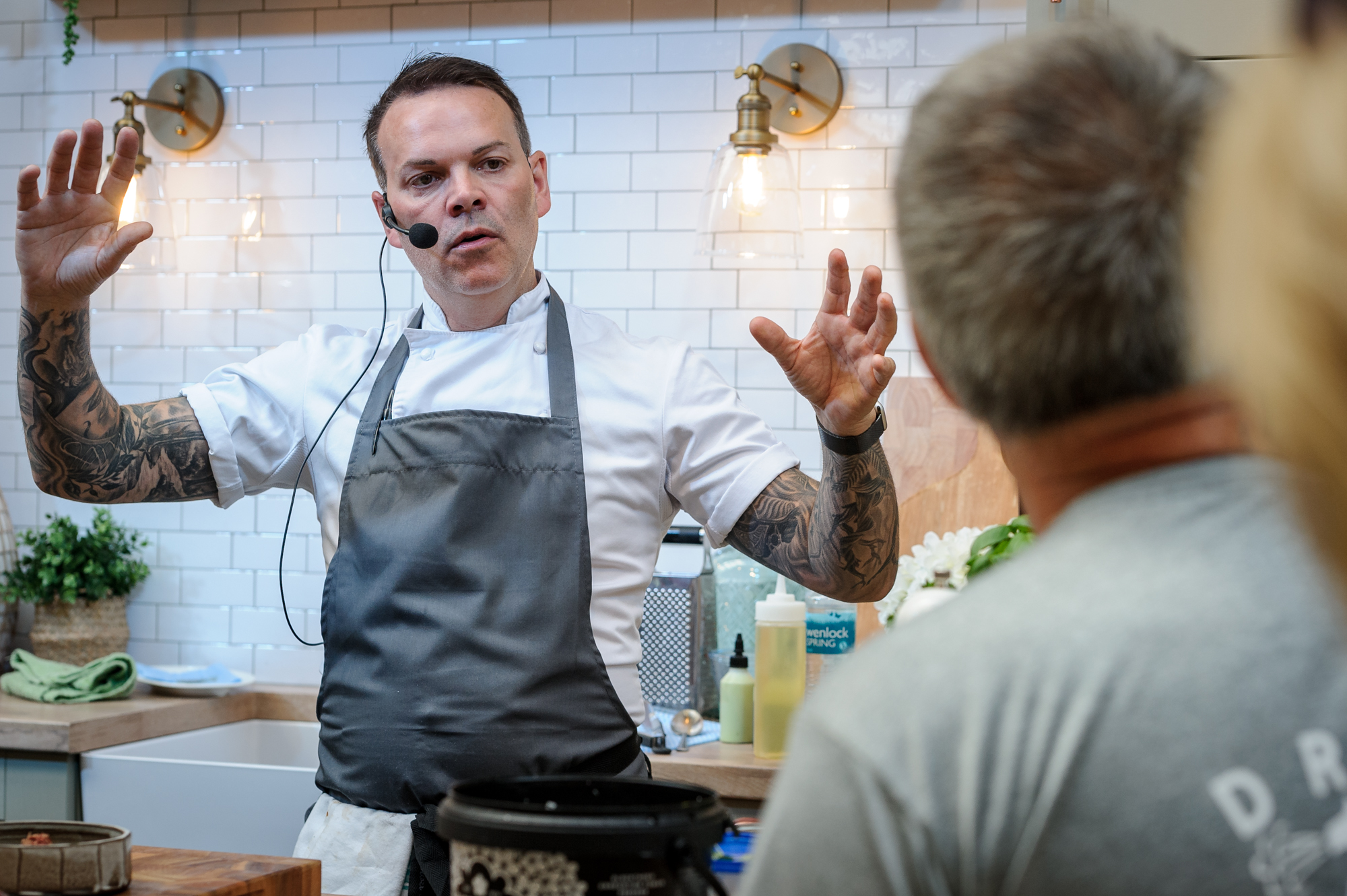 Bolton Council will serve up a sample of the boroughs famous Food and Drink Festival at the UK's biggest development conference, with help from a MasterChef winner.
"Bolton Food and Drink Festival Presents: Breakfast with Simon Wood" looks set to be the stand-out event at this year's UK Real Estate Investment and Infrastructure Forum (UKREiiF).
Held in Leeds from May 16-18, UKREiiF brings together the public sector, developers, and investors to discuss opportunities for regeneration and economic growth.
Bolton Council is taking full advantage of this opportunity by hosting two events during the three-day conference.
Each is designed to highlight the many successful regeneration projects already underway in Bolton and to attract further investment into the borough's town and district centres.
Breakfast with Simon Wood will be held at the Manchester Stand from 8.30am to 10am on May 18.
As well as enjoying the most important meal of the day with one of the North West's leading chefs, delegates will hear how Bolton's regeneration plans go far beyond bricks and motor.
Speakers will explain how Bolton Council is building on the borough's strengths as a hotbed of the performing arts, and as a host of word class events such as the Food and Drink Festival, IRONMAN UK and the recent Rugby League World Cup.
Developers will learn how the council's Cultural and Visitor Economy strategies will create more vibrant and attractive communities to live, work and invest in.
Simon Wood said: "I am delighted to be representing the Bolton Food and Drink Festival at this year's UKREiiF.
"The festival has a well-earned reputation as one the best in the country, and it is a real showcase for chefs, traders, suppliers, and the very best local ingredients.
"Bolton's great strength is that it is always a welcoming place that knows how to throw a party and have a good time, and we look forward to showing that off."
Bolton Council will also host a panel discussion featuring some of the biggest names in business, urban development, and regeneration.
Panellists including Stephen Wild from Peel L&P, CAPITAL&CENTRIC co-founder Tim Heatley and Lynne Cawthorn of Stateside Foods will explain why they chose to invest in Bolton and discuss the many other regeneration opportunities available.
Innovate in Bolton: The Bolton Blueprint – A Bold Vision for 2040 and Beyond will be on the Cinema Stage of the Royal Armouries from 13:45 to 14:45 on May 18.
Bolton Council Chief Executive Sue Johnson said:
"There are many exciting projects already underway across the borough including the Bolton College of Medical Sciences, Moor Lane, Farnworth Green and Central Street.
"As a council we are always working to bring in more investment, which is why we take opportunities like UKREiiF to promote our borough and showcase the very best of Bolton.
"These two events will not only show why major developers are already working in Bolton, but also why our unique strengths make Bolton such an attractive prospect for further investment."
UKREiiF delegates can register for both events by emailing MarketingEventsTeam@bolton.gov.uk.