Team Boo! Finalist in the British Training Awards 2023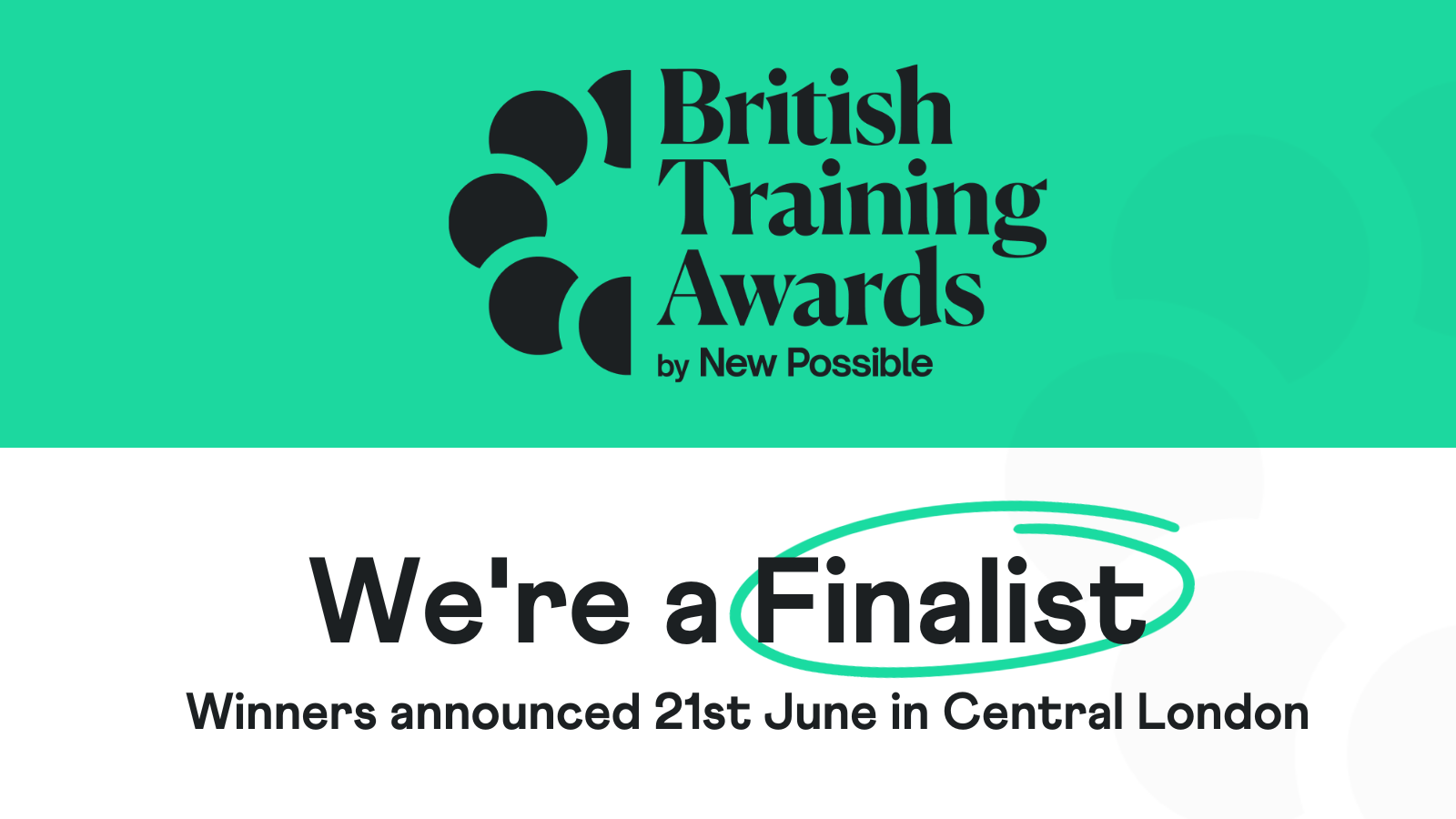 We are delighted to announce that Boo Coaching and Consulting havebeen named a Finalist in the British Training Awards 2023 in the SME of the Year category.
With a range of categories including 'Training Initiative of the Year', 'Early Careers Initiative of the Year' and 'Leader of the Year' the British Training Awards 2023 sets out to discover and celebrate the organisations and individuals that are truly passionate about L&Ds role in building a thriving workforce.
This year, just over 160 entries were received from organisations across the UK, and so competition to be named a Finalist proved to be very tough. Firms taking part range from start-up innovators to public sector heroes, tech superstars, global titans and everything in between.
The British Training Awards 2023 Judges include:
Lee Chambers, Director and Chief Psychologist, Essentialise Workplace Wellbeing
Simon Gibson, Group Head of Learning & Development, Marks & Spencer
Keith McDougall, Director of Learning & Development, Deliveroo
Gemma Paterson, Head of People Development Experiences and Innovation, Legal & General
Prachi Prasad, Global Head of Learning & Development, dunnhumby
Karen Wilson, Global Director of Talent Development, Booking.com
Nate Harwood, Founder, New Possible
Becci Martin, Founder and Director of Boo Coaching and Consulting said "This is fantastic news! I am so proud of our team and the dedication they all have to creating and delivering impactful and engaging programmes for our customers. It is a proper treat to be a finalist in a national industry award, we cannot wait to celebrate with our peers next month.We'll find out if we've won at an awards ceremony in Central London on the 21st June 2023.
Nate Harwood, Founder of New Possible and British Training Awards judge said: "It's clear that a strong learning and development function is at the heart of all high performing workforces. And with so many great nominations received, New Possible is immensely proud to recognise the inspirational teams and individuals that are working hard to build the future of the industry. Congratulations to all the Finalists who are flying the flag for the L&D profession."
The British Training Awards is powered by New Possible, a next-generation employee insight platform. New Possible helps leaders build healthier organisations by providing meaningful insight that can drive real change
About Boo Coaching and Consulting
Boo Coaching & Consulting help bosses be better bosses and create happy, healthy workplaces in which everyone can thrive. Proudly Bolton-based, delivering across the UK and beyond. Boo inspire leaders to be amazing through their unique training and development programmes.
Contact: Becci Martin
Address: 34 All Saints Street, BL1 2ER
Phone: 01204 357980
Email: hello@boo-consulting.com