Tailored Pest Control Solutions for Businesses: Choose from Our Diverse Range of Services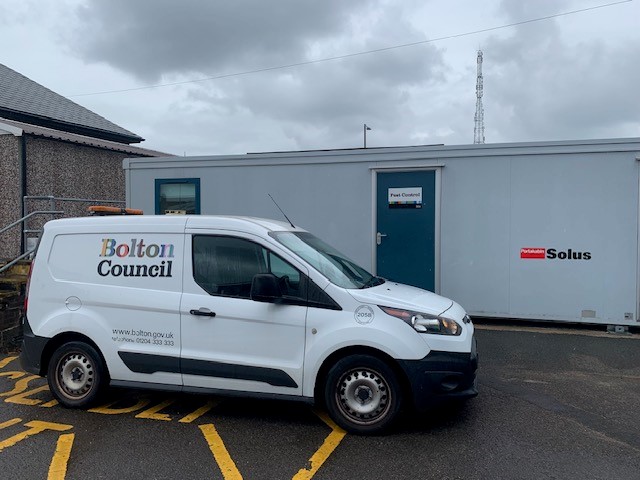 At Bolton Council, we take pride in offering a comprehensive array of pest control services.
Perfectly designed to cater to businesses of all shapes and industries. Whether you run a small retail unit, a fast-food establishment, or a large-scale food production site or manufacturing unit, we have the ideal pest control solution to meet your unique needs.
Our commitment to customer satisfaction is evident in our flexible and effective service contracts, which can be tailored to fit your business requirements. This includes the following essential service specifications:
Coverage against rodents and crawling insects.
Scheduled routine service visits.
Tamperproof monitoring equipment deployed throughout all high-risk areas.
Free call outs between scheduled routine visits.
Treatment report file including all relevant health and safety data.
In addition to our exceptional pest control services, we specialise in offering bird control solutions to address avian-related issues. Our range of systems includes:
Netting systems.
Anti perch spike systems.
Pin and wire systems.
Optical bird deterrents.
When infestations occur, cleanliness and disinfection are essential for restoring a safe environment. Our specialised cleaning services cover both domestic and commercial premises affected by pest infestations. We ensure thorough removal and disinfection of fouling, nesting materials, pest carcasses, and more. Latstly, preventing! Preventimg pests from entering your premises is crucial, and we offer a comprehensive range of exclusion measures to achieve just that.
At the Bolton Council Pest Control Service , we are dedicated to providing top-notch and personalised pest control solutions. Our team of experts is ready to assist you in maintaining a clean and pest-free environment for your business. Contact us today to discuss your requirements, and let us handle all your pest control needs with efficiency and care.
Send an email to: neighbourhoodservicesinbox@bolton.gov.uk
Telephone:01204 336553
Address:Pest Control Unit
Ellesmere House
Mayor Street Depot
Ellesmere Street
Bolton
BL3 5DT